Williamston Housing
Williamston, North Carolina
Williamston Housing Authority (WHA) provides Public Housing (150 units) and Housing Choice Vouchers (157 vouchers) in the Town of Williamston in Martin County. These programs are funded through the U.S. Department of Housing and Urban Development (HUD). WHA also manages 20 Rural Development units for the elderly and disabled. Also, in Williamston, WHA manages Section 8/New Construction Multifamily property with 50 units called Walnut Terrace.
Learn more about housing opportunities here.
WHA recognizes residents as its ultimate customer and provides excellent customer service through partnerships with residents, the community, and government leaders. Agency resources are dedicated to WHA programs' effective and efficient management and operations.
Williamston is located in rural northeastern North Carolina on the banks of the Roanoke River.
Vision
Create dynamic communities where people thrive.
Mission
Provide quality affordable housing that is well integrated into the fabric of neighborhoods and serves as a foundation to improve lives and advance resident independence.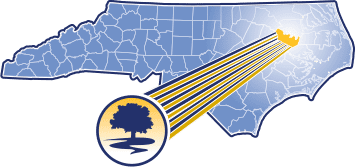 Serving the City ofWilliamston & Martin County, NC